About us
Vision of La Montessori School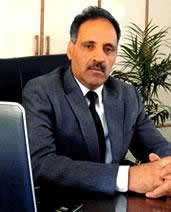 Education makes a great difference to a society as is clear from our efforts since 1995. LMS is a center for learning and growth. It was my dream to set up an institution which imparts a high level of education to its pupil not just with the conventional methods but with state-of-the-art technology to empower learning. This institution has always been a trendsetter.
I believe on a philosophy: "Be a change what you want to see...."
We have given our students choice to shape their destinies and that is why, for them, sky is the limit. Our teachers have had an enormous role to play in giving our students the confidence to sail through various competitions. We are not churning out 'lettered' but 'learned' young citizens of India.
I take immense pride in congratulating our entire staff and students in contributing fruitfully for the inaugural edition of our school magazine. I also take this opportunity to thank all the parents who have devotedly stood by us always.
---
The DNA of LMS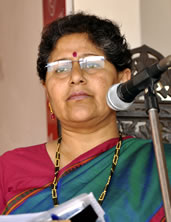 LMS is for Robust, Vibrant and Holistc education. It s a pace setting school in an environment o accelerating change - no room for complacency, the focus from performance to learning from instructivism to constructivism, changing the mindsets for 21st century schools.
LMS stands for LIVING MORALISTIC SOULS i.e. our students. For the child the school is the way of living, growing and progressing.
Our insignia represents all stake holders in the system where major ones being Parent and Principal. With parent comes home environment and with principal comes a tem of teachers and school environment working, focussed on the nucleus, which si the child - citizen of future.
Our Motto --- Grooming to Excellence means help to streatch, bring forth, to enhance range of Life Skills, to enable them to manifest their inner potential with confidence and competence and face the challenges of life. This is possible only when prime stakeholders - Parents and Principal strike a balance to facilitate and support the very nucleus - your child and our student.In the present time, students have a number of opportunities and facilities to nurture their talent and skills and thus students should be prpoertly groomed and guided to make judicious choices.
It brings us to important aspect of equipping the child with the skills requied for decision - making. Here in LMS technology has been employed in a meaningful manner to promote self learning and to encourage learner autonomy. Technology is in use as a tool to empower students and teachers.
LMS had a gradual but steady growth by constructive efforts. it is earnestly moving towards the objective of holistic developments and quality education. A trail of developments mark the significant changes that took place over theses fourteen years in shaping up LMS to its present stature. LMS has been continuously consolidating its position with its three branches. It is well aware of its responsibilities vis-a-vis the expanding jurisdiction.
Today we are able to look back with satisfaction because of marvellous support and co-operation of parents who trusted us. A strong team of three = Teachers, Students & Parents its thus marching forward to compete with the world.