CORONAVIRUS - HOW TO HANDLE IT?
13 Mar, 2020
CORONAVIRUS: HOW TO HANDLE IT?
A school is such a sweet heaven on Earth that prepares small minds for great tasks .Good schools are true assets of a nation. I am blessed to study in such a great schools. I am a student of L.M.S, one of the best schools of Kullu (Himachal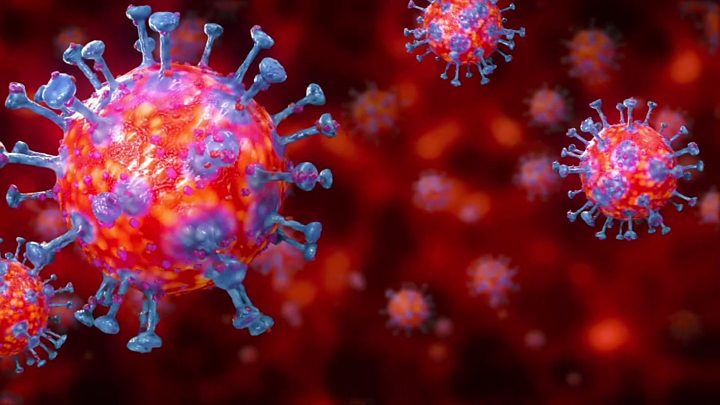 Pradesh).
As we all know that nowadays corona virus has affected the whole mankind: But what is corona virus?
Coronavirus are a large family of viruses that cause illness ranging from the common cold to more severe diseases.Such as Middle East Respiratory Syndrome and severe Acute Respiratory Syndrome. A novel corona virus is a new strain that has not been previously identified in humans. Coronaviruses are zoonotic , meaning they are transmitted between animals and humans. Detailed investigation found that severe Acute Respiratory Syndrome – coronavirus was transmitted from civet cats to humans and Middle East Respiratory Syndrome –Coronavirus dromedary Camels to humans. The virus was first spread within a sea food market in Wuhan, China on 8th December 2019.
India has suspended E-visa issued to Nationals of France, China, Germany and Spain. Even regular visa issued to foreign nationals who have traveled to coronavirus affected countries have been suspended. On March 10, 58 Indians were brought back home from coronavirus-hit Iran in a military transport aircraft of the Indian Air Force (IAF). Passengers from 12 countries are being screened, including those from Kathmandu, Indonesia, Vietnam and Malaysia. India has imposed "some restrictions" on export of certain medical equipment to China in view of their shortage of supply in the country, and the precautions taken are in accordance with World Health Organisation's (WHO) advisory for the coronavirus outbreak. Over 25,738 passengers have been brought under community surveillance. In addition, 11,14,025 passengers have been screened at airports and 12,431 people screened at major and minor seaports. India has operated three flights to Wuhan, bringing back 723 Indians and 43 foreign nationals.
A total of 650 people were brought back from Wuhan in China on February 1 and 2 in two 747 Boeing Air India aircraft after the outbreak of the novel Coronavirus in China.
Since then there's been an evacuation on February 27, when Air India brought back 119 Indians and five foreign nationals who were on board the Diamond Princess Cruise ship, docked off Yokohama, in Japan. The global death toll is more than Four Thousand while more than ninety three thousand people have been injected in more than eighty countries
Symptoms of Coronavirus:
Fever
Cough
Shortness of Breath
Breathing difficulties
Severe Acute Respiratory Syndrome
Precautions: (Do not panic)
Wash your hands Frequently
Maintain social distancing
Cover your mouth and nose when you cough or sneeze
Practice Respiratory Hygiene
At last I would like to say that
TOUGH TIMES NEVER LAST
BUT TOUGH PEOPLE DO!
Be Aware,Be Active and be safe!
KANISKA THAKUR
CLASS-8TH