India Shoots Down Satellite Become A Space Superpower
15 Apr, 2019
Mission Shakti is a peek into the technology that made India a space superpower.
India has now become a superpower in space , and the 4th country after U.S.A ,Russia and China to become so.PM Modi announced to the nation that India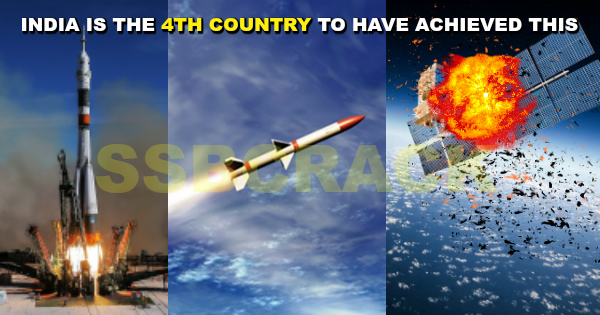 has a successfully destroyed a low earth orbit satellite, via anti-satellite missile technology ,thereby cementing its position in the exclusive space power in just 3 minutes. it is an overall development for the country. Modi also said this was a rare achievement. China on Wednesday reacts guardedly to India's Mission Shakti and expressed hope that all countries, will uphold peace and tranquility in the outer space.The satellites fly below 2000 Kilometers above the surface and travel at very high speed tracking and intercepting them very challenging. The operation carrying the tittle "Mission Shakti " was lead by defense research and development organization and aimed holistic development. Russia has asked New Delhi to join international efforts to ensure that outer space is not weaponized. It has referred to a Russian-Chines draft treaty that it aimed at preventing weaponization of outer space while offering India to join the efforts of "like minded nation ".Mission Shakti is an entrepreneurship and an important step toward securing India's safety, economic growth and technology development. It is the 1st step taken by India for defense in space and it is future ready. According to PM Modi India has not broken any space rule. According to Pakistan said that country should use space technologies only social-economic development.USA got this power in 1958, Russia got this power in 1964 and china in 2007.
"This capability achieved through missile test provides skill development and growth of spaces used assets from long range Missiles, and proliferation in the types and number of Missiles.