Janmashtami
31 Aug, 2019
Krishna Janmashtami, also known simply as Janmashtami or Gokulashtami, is an annual Hindu festival that celebrates the birth of Krishna, the eighth avatar of Vishnu. It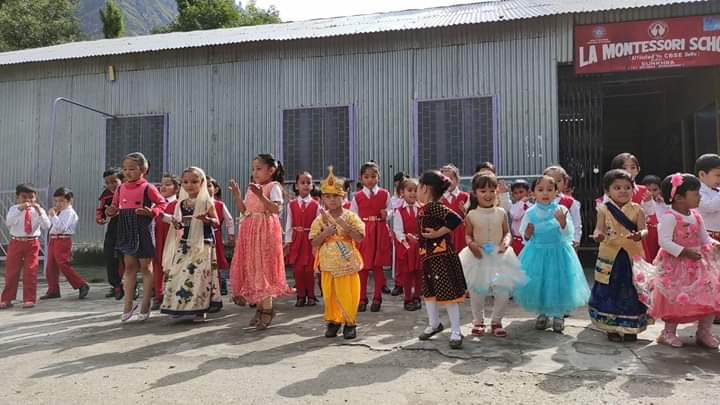 is observed according to Hindu luni-solar calendar, on the eighth day (Ashtami) of the Krishna Paksha (dark fortnight) in Shraavana of the lunar Hindu Calendar and Krishna Paksha in Bhadrapad of the lunisolar Hindu Calendar, which overlaps with August and September of the Gregorian calendar.
In Hindu mythology, the 8th carnation of Vishnu, Sri Krishna, is the only one who appears in different colors in every stage of his earthly life. As a child he was mischievous and his childhood was full of pranks and fun. Some worship Krishna as the ideal child of innocence. In his youth, he was the most romantic lover and wooed young girls with his flute. The girls were devoted to him. and Radha was his greatest devotee. He was a compassionate king and cared for the poor. He was a loyal and trusted friend. He was skilled in war and counseled his friend, Arjuna, on the battlefield of Kurukshetra, giving the world the greatest scripture Bhagavad Gita, which is read worldwide.
L.M.S. being a smart school felt necessary to celebrate this day in order to promote more knowledge among their creative minds.
To make this remarkable day more special a special morning assembly was conducted by the future of the L.M.S. i.e. class- M-1. As we all know that kids are resembled to god, the M-1 kids became lord krishna and radha and made the school enjoy by their winsome dance performance.
However, the small kids were assigned to do this work because beside providing quality education, L.M.S. also provides overall development with love and care. Besides grooming the children in the field of education and other activities L.M.S. also wants to make them aware about mythologies and spiritual beliefs so that they become more knowledgeable and shine brighter than the stars.
By
Manish Singh Gusain
(Class- X)