Celebration of Teacher's Day
15 Sep, 2019
"A teacher is like a candle it consumes itself to light the way for others."
LMS Dunkhra celebrated teacher's day with great zeal and enthusiasm on 5th September. There was an unusual excitement in the school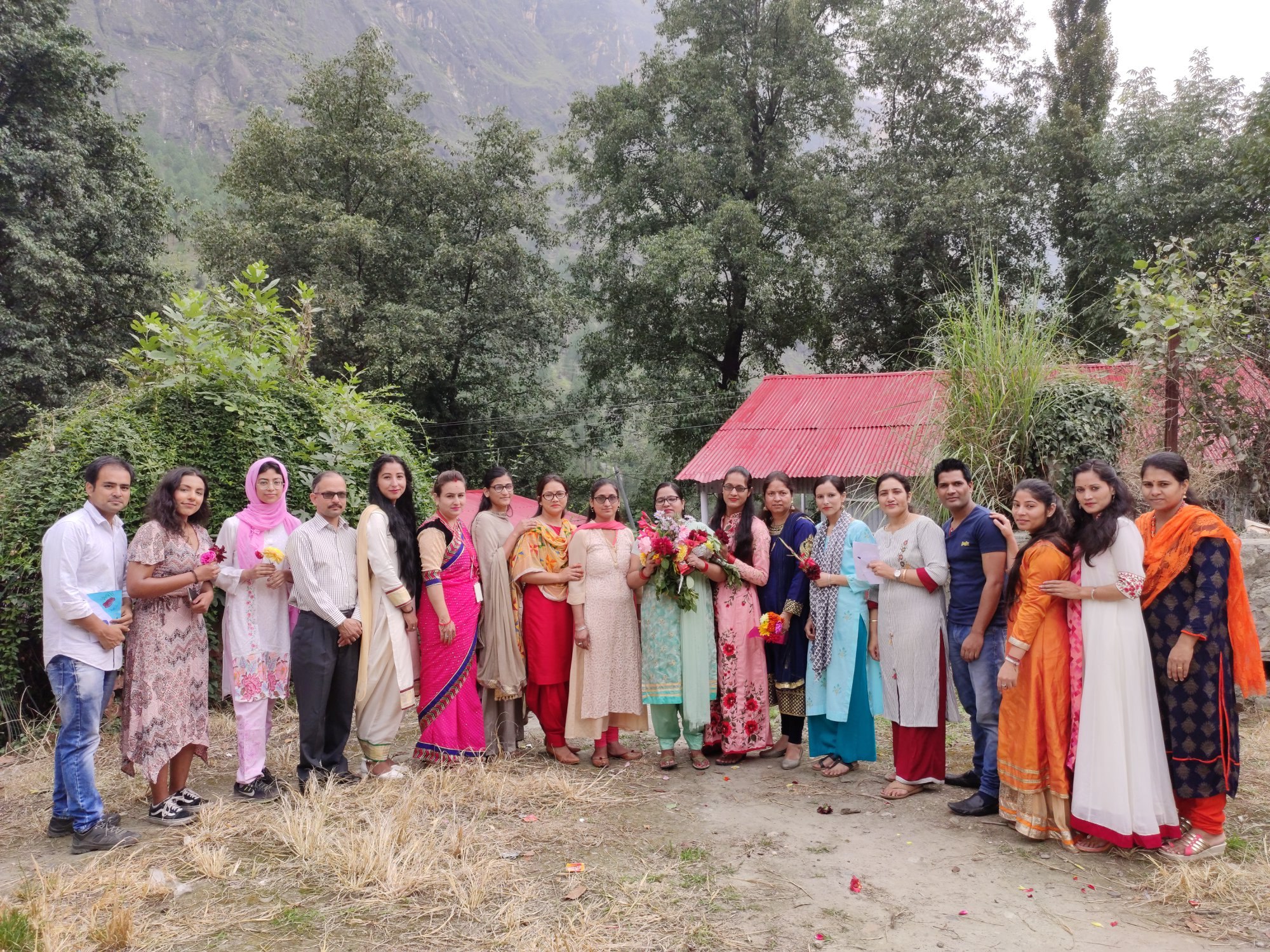 atmosphere which was quite admirable. Teachers were welcomed with the tilak on their forehead and a welcome dance by students of Class IX. That showed the Love and care of students for teachers. The celebration includes many games such as musical chair, lyrical guess and songs dedicated for all teachers. Teachers enjoyed a lot all the games and there was dance prepared by students of class IX and X girls dedicated to all teachers. Mrs. Arti Sharma, our Principal and chief of the function addressed entire school, lauded the entire staff for their contribution to school for overall development. Teachers also dedicated a dance performance to our chief guest Mrs. Arti Sharma by a song 'Guru Brahma Guru Vishnu. '
Teaching is the one profession that greets all the professions. Teachers day in LMS Dunkhra was a tribute to Dr. Radha Krishnan as he himself refused to celebrate his birthday on 5 September and asked to celebrate it as Teacher's Day. A drawing of Dr. Radhakrishnan was given to our Principal by the school representative as a gift on teacher's day. It led the Skill development of students.
"Thanks to all the teachers to inspire us, guide us, encouraging us, and pushing us to do our best."
Teachers are one who Empower students to be future ready and reach further success academically and socially.
Sonali and Priyanka C
Class X