''Teacher's Day celebration in LMS Dunkhra with regard and companionship of Mrs Lalita Kanwar"
22 Sep, 2018
"Teacher is lamp of nation
Who enlightens the life of others
By giving their knowledge along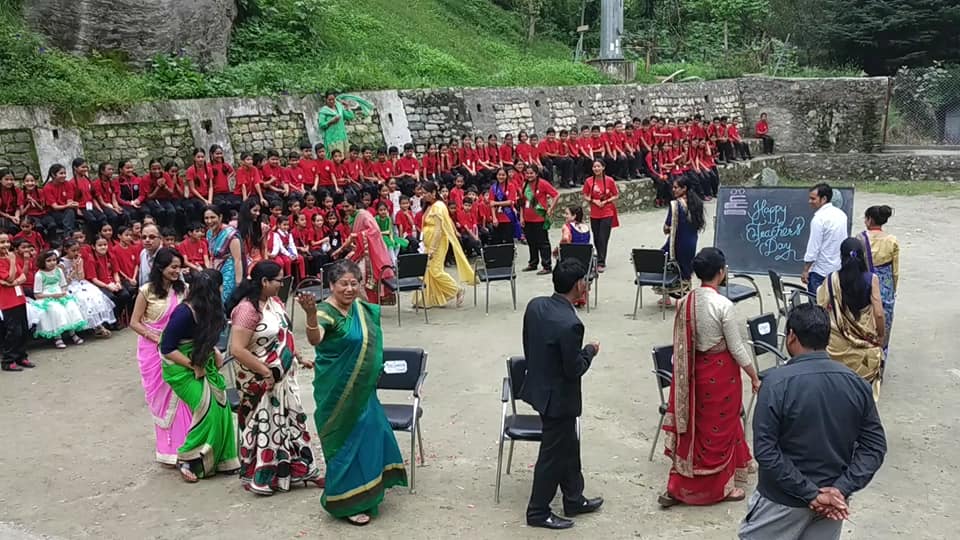 With their hard work and perspiration"
LMS -3 celebrate teacher's day with great zeal and enthusiasm on 5 September, 2018 there was an unusual excitement in the school atmosphere which was quite admirable. Teachers were welcomed with tilak on their forehead and welcome song by students. The celebration for teacher includes many games. Such as musical chair, balloon race, etc. Teachers enjoyed a lot all the games and function Mrs. Aarti Sharma, our Principal addressed entire school, lauded the entire staff for their contribution to schools overall development. Our chief guest Mrs. Lalita Kanwar (M.D Academics), appreciated efforts teachers in playing major role in Holistic Development of every studentTeacher's day in LMS-3 was a tribute to DR. RadhaKrishnan as he himself refused to celebrate his birthday on 5th September and asked to celebrate his birthday as Teachers day.
"We always cannot build the future for our youth, but we can build our youth for future".
Teachers are one who Empower Students to be them Future Ready and reach further success academically and socially.
"Thanks to all the teachers for modifying and gifting lives on earth"
Contribution by Sakshi class X