Wildlife in Himachal
02 Sep, 2019
Himachal Pradesh residing in the Western Himalayas is a predominantly mountainous region. Himachal Pradesh is spread across valleys with many perennial rivers.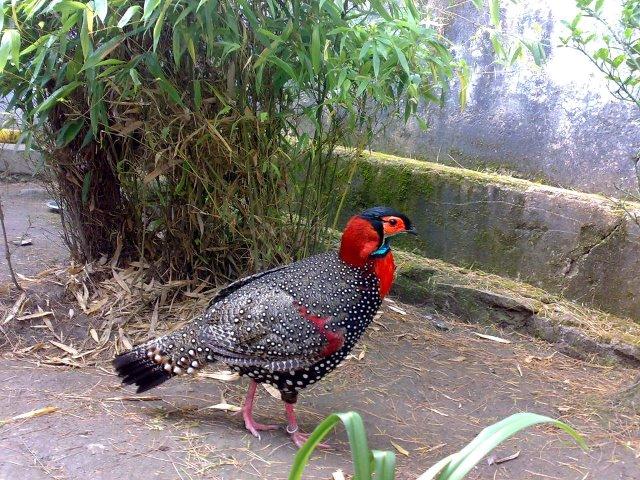 Due to extreme variation in elevation, great variation occurs in the climatic conditions of Himachal. The climate varies from hot and sub humid tropical in the southern tracts to, with more elevation, cold, alpine, and glacial in the northern and eastern mountain ranges. Himachal Pradesh is one of the states that lies in the Indian Himalayan Region (IHR), one of the richest reservoirs of biological diversity in the world.
Himachal Pradesh has around 463 bird, 77 mammalian, 44 reptile and 80 fish species. It has two national parks and 33 wildlife sanctuaries spread across the state. Great Himalayan National Park is the popular as it was added to UNESCO World Heritage Site in the year of 2014.
Some plant species from the state that are "threatened" include Mohra, Atis, Salam Panja, Ner Dhoop and Ratanjot, adding that the animal species include the Himalayan Musk Deer, Red Headed Vultures, Golden Mahseer and Snow Leopard. With Snow Leopard as the state animal being endangered the Himachal government took stern measures to stop poaching and killing of animals.
The Great Himalayan National Park is home to animals like musk deer, brown bear, Goral, thar, leopard, snow leopard, bharal, serow, monal, Kali, koklas, cheer, tragopan, snow cock etc. The Sainj Valley trek, Rupi Bhabha Wildlife Sanctuary, and Sainj-Tirthan valley trek to Parvati River Valley are the best modes to explore the national park. Apart from conserving wildlife, the Park runs programmes that provide a sustainable living for people living on the periphery of the conservation area.
The wildlife sanctuaries and national parks were created for the sole purpose of conserving the flora and fauna. The Himachal government took initiatives to protect our wildlife and have been successful to a noticeable extend.
Himachal Pradesh has conserved its wildlife pretty well so far and at LMS we are taught to keep the legacy going on. Our schools students have been taken to trips to explore nature and enjoy it. Last year the school held a camp where the students were not only informed about nature but were exposed to it. The students learned and enjoyed at the same time. LMS believes in holistic development and full exposure to opportunities. The students are taken to picnics for exposing them to the nature around them so as to make them realise that they too in future have to try hardest to conserve the flora and fauna of the majestic state of Himachal.